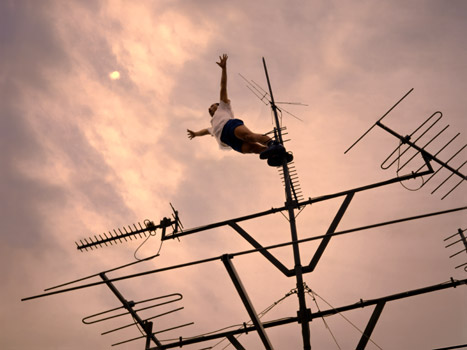 Li Wei

(born in 1970, Hubei, China) is a contemporary artist from Beijing, China. His work often depicts him in apparently gravity-defying situations. Wei started off his performance series,

'Mirorring'

, and later on took off attention with his

'Falls'

series which shows the artist with his head and chest embedded into the ground. His work is a mixture of performance art and photography that creates illusions of a sometimes dangerous reality. Li Wei states that these images are not computer montages and works with the help of props such as mirror, metal wires, scaffolding and acrobatics. [Source: Wikipedia]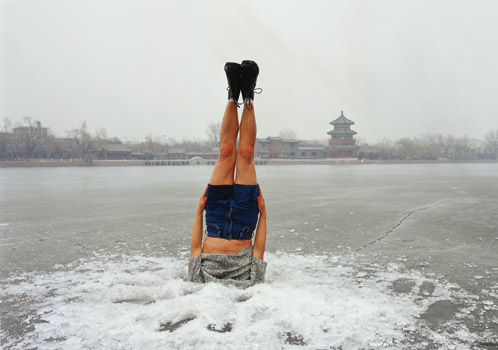 Li Wei
's art is a difficult process. In pieces such as
"Lewei Falls to the Ice Hole,"
his head is planted and unseen, while his body remains rigid and upright. These photos are shocking and make the viewer puzzle over their achievement. Wei has a knack for creating catalytic art that awes and intrigues people fortunate enough to come across it.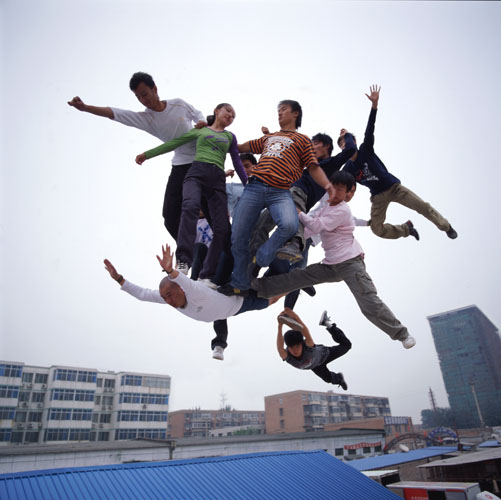 Many of
Wei'
s photos have layered meanings, demonstrating various aspects of Chinese society. In
"Li Wei's Body of Art"
by
Julie Segraves
, Wei comments on his
"Falls"
series, in which he demonstrates the shock of societal progression. He notes:
"If you picture someone falling to earth from another planet, there would really be no soft landing, whether the landing were in China or in another part of the world. This feeling of having fallen headfirst into the unknown and of having nothing firm under one's feet is familiar to everyone. One doesn't have to actually fall from another planet to feel that way."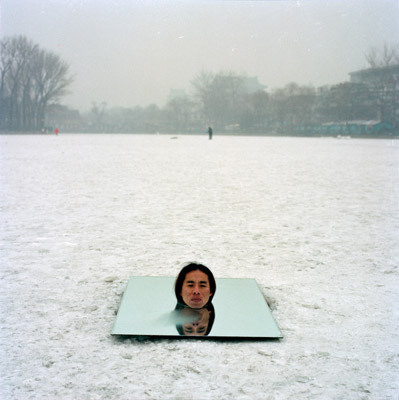 Strange to behold, Li Wei's
"Mirror"
series is a surreal play on reality with the use of mirrors.
Le Wei'
s head protrudes from a large mirror and it appears as though a human head is floating in a variety of places. Wei hopes to help remind people to view things from a new perspective. This mingling of the real and unreal creates fantastic art.
Li Wei
has a message he wants to share:
"I want to tell people that

NOTHING IS IMPOSSIBLE

,"
he succinctly informed
Claire O'Neil
on NPR.
[Source:
http://www.environmentalgraffiti.com
]
All photos are courtesy of
Li Wei
.
More of
Li Wei
's artworks after the jump.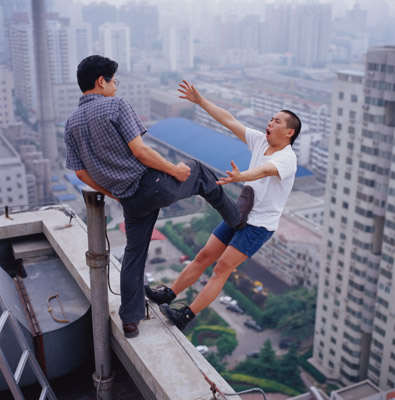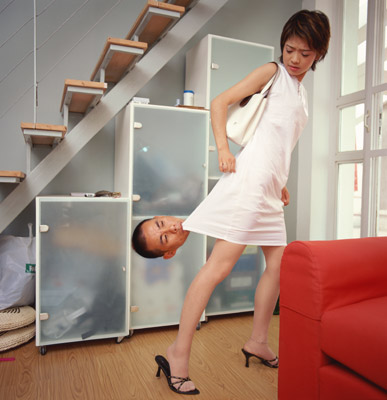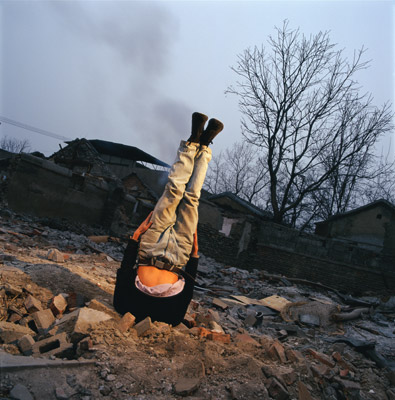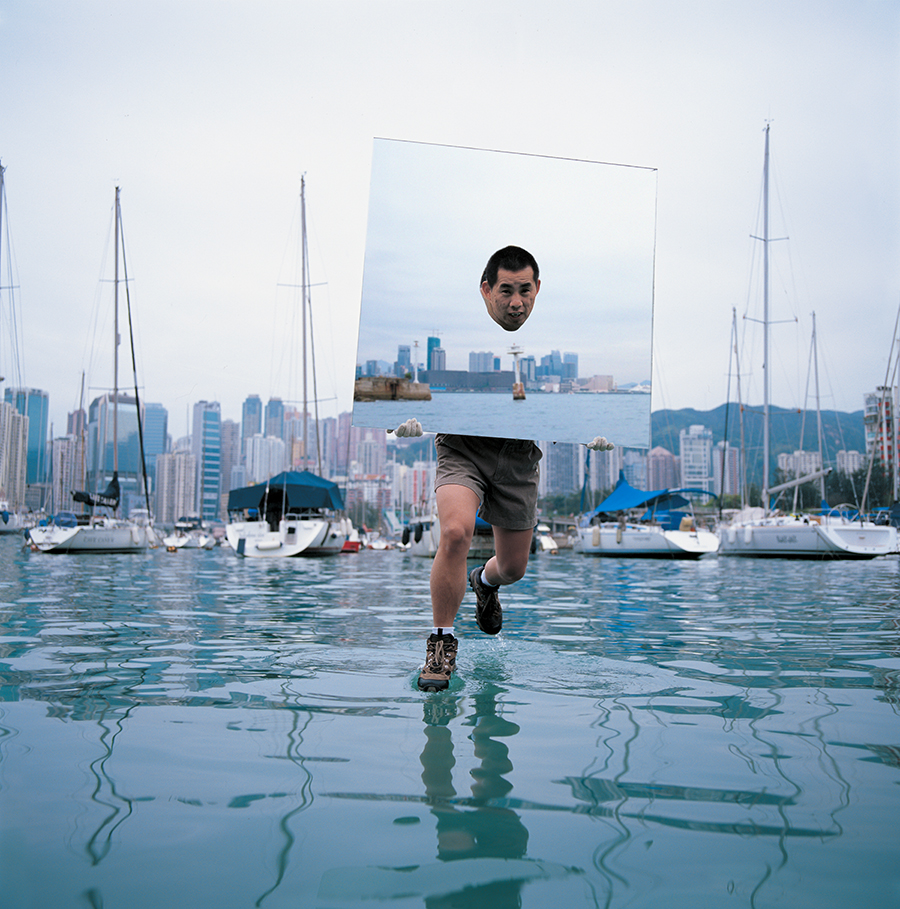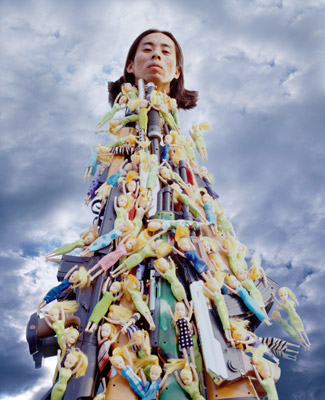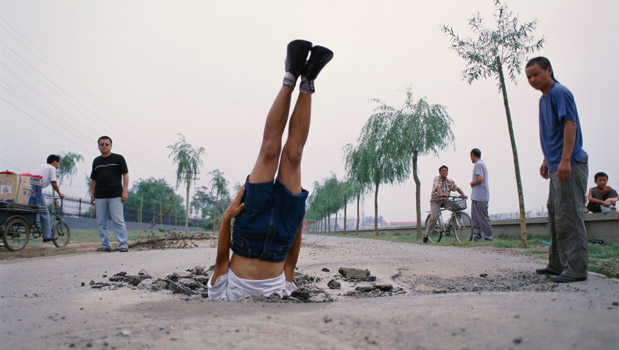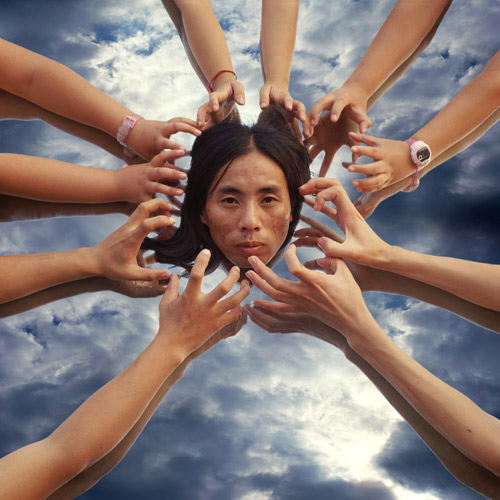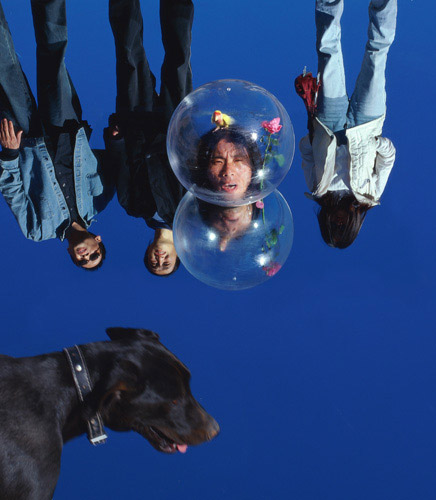 More at Li Wei Art