A 24 year old Puerto Rican man was granted of his own uncanny wish after being found dead under a bridge in San Juan.
Angel Pantoja Medina wished to be STANDING upright at his own wake! and his grieving family proved that even in death, dreams do come true.
After treating the corpse in a special embalming procedure, his body was then placed in his mother's living room for the traditional three-day wake, dressed in Yankee cap (his favorite I guess), D&G sunglass and a rosary bling-bling.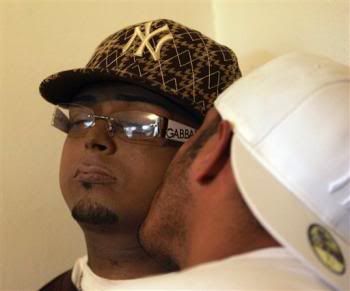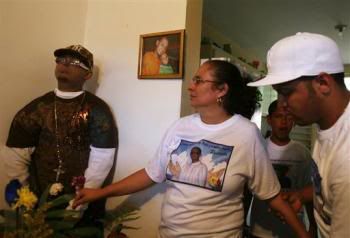 Weird!